GlastoCast is the unofficial podcast for Glastonbury Festival of Music and Performing Arts, presented by Jessi, Miguel and Rob. Each has their own experiences at the festival stretching right back to 2002, and GlastoCast aims to bring you all the best tips and information to help you have the best experience possible.
Series I brings you 6 episodes covering everything you will need from the moment you get your ticket, right the way through until it's all over on Monday.

While we do touch on a few bits specific to 2019 (the year which they were recorded), you will find these episodes a great help whichever year you attend the festival.

Here's a breakdown of what you can expect from Series I:
Episode 1 – What is it about Glastonbury?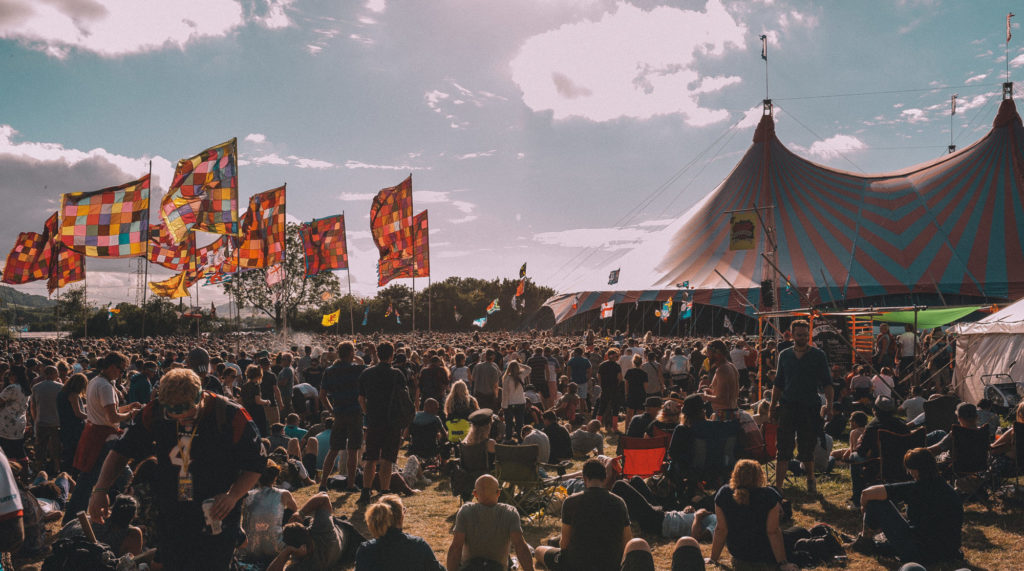 In this episode, we all introduce ourselves and how Glastonbury came into our lives. So get to know us as we find our feet as first-time podcasters and begin the journey with you! Learn about the Glasto Magic as a first timer, or reignite the flame already burning if you've been before. We hope to appeal to everyone!

As a trio, we've spent MANY hours talking about Glastonbury, and now you get to join in too.
Episode 2 – What to pack for Glastonbury: Part I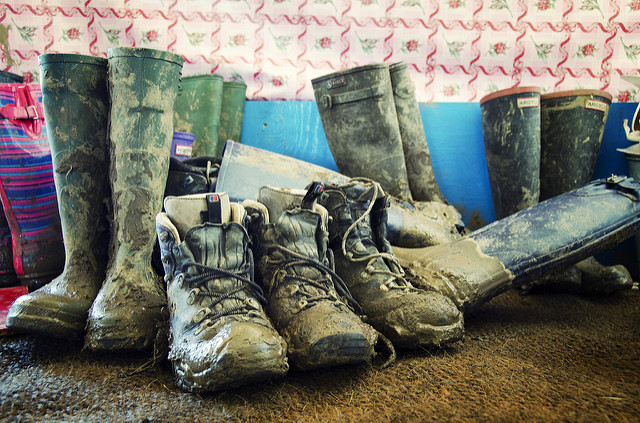 You've got your ticket, and now it's time to think about what you need to take. Covering the essentials, the nice to haves, and the things you didn't think of!

Can you indulge and fill your (car) boots? Are you packing light and taking the coach or train? We aim to cover all the angles.

Starting big, we talk tents – camping for up to a week this is one thing you want to get right! Next, we cover sleeping and all the bits that can help you enjoy your downtime. Moving on we discuss chairs: a must or a no no?! And finally, we delve into one of the biggest Glastonbury debates we know of… Boots or Wellies???? Which team are you?
Episode 3 – What to pack for Glastonbury: Part II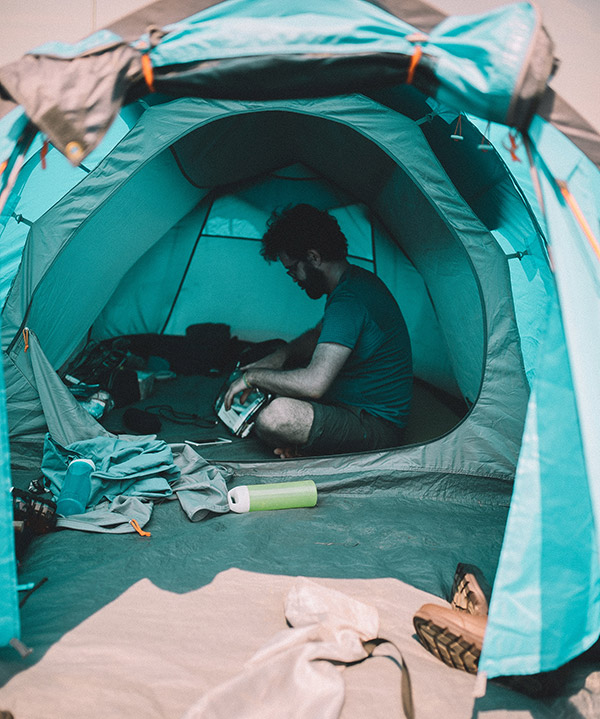 We didn't manage to fit everything into Part I, so we carry on discussing more of the little things you're going to need.

Starting with food, we talk about what you should think about taking with you. There is an enormous selection of food available at the Festival, but we'll delve into that in a later episode. So fear not, we will cover what you can get on site, but for now, we have some really handy tips on snacks and nutrition.

One thing that makes Glastonbury unique is its alcohol policy. We want to make sure you get it right so you can have a great time AND stay nice and hydrated! The more you bring, the harder it is to carry! We have lots of tips to help.

Camping brings many challenges, and staying clean and fresh is one of them. A daunting task made easy with lots of experiences of how we got to the routines we have now.

The final topic for this episode is money. Perhaps one of the most important questions we get asked, we discuss Glastonbury on a budget, right through to all the things you can buy.
Episode 4 – Arriving at Glastonbury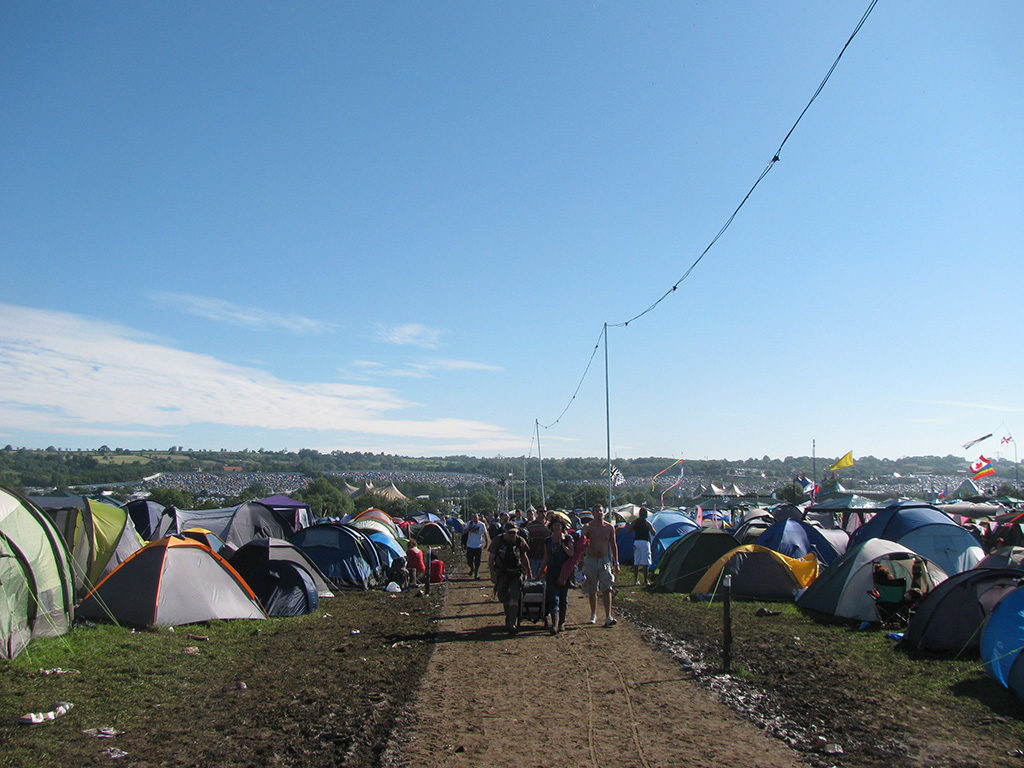 Sadly, the trio is down to 2 for this episode, but Rob drops in with some recorded tips, and for the first time we have input from you, the listeners! Very exciting!

In this episode, we discuss different ways of getting to Glastonbury. There are more ways than you might think. We all arrive at different times and logistics from gate to tent can be very tough, so hopefully, there's something for everyone.

We're very open that we don't know all there is to know, so we recruit some friends and listeners to share their experiences. Travelling from the USA? Arriving on a bicycle? We've never done it, but we know 2 awesome Glasto veterans who have.

Finally, you're in! Soak up that magical view! And now that you are in, you're welcome to come and go as you please. Let's make sure you know what you need.

We finish this episode talking about day one. For us, that's a Wednesday, but regardless its all about exploring. Newbie experience and veteran traditions alike, the Glasto magic is really kicking in now!
Episode 5 – Where to camp at Glastonbury?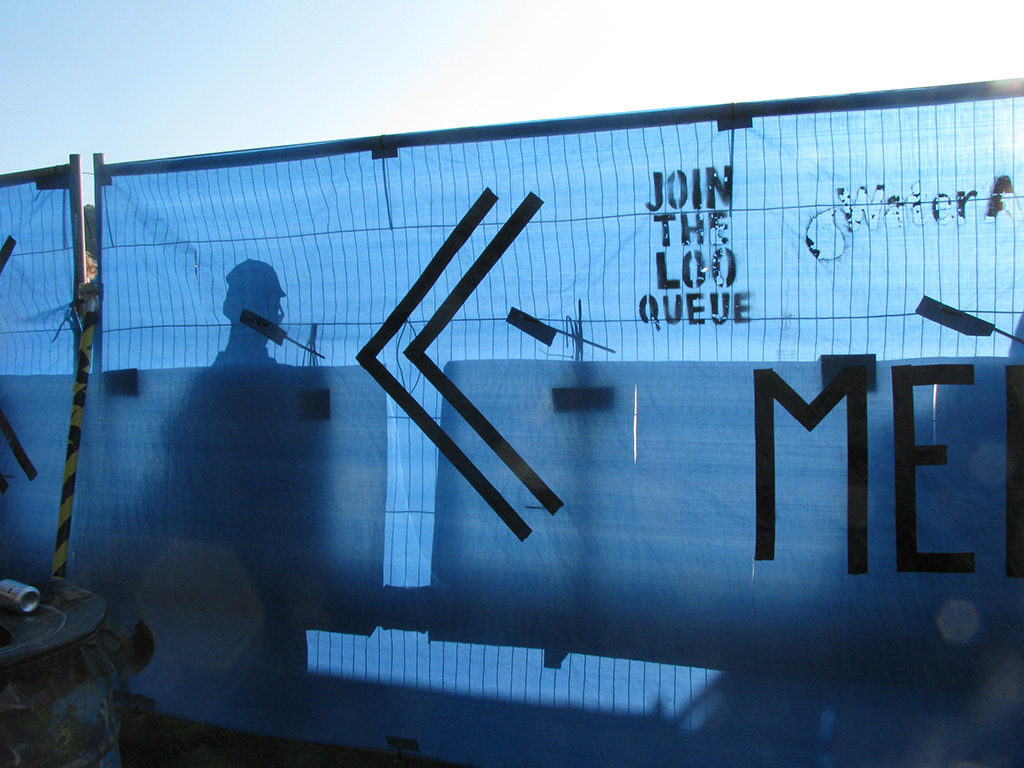 The trio is back, and we're on the subject of camping again. We've talked about what to bring, so let's discuss setting up your camp and tips on how to do a good job of it! We also make a point of discussing the ethos of 'Love the farm, leave no trace!'. It means a lot to us and is essential for the future of the festival.

Campfires ARE a thing at Glasto, and if you choose to have one, let us help you be safe. Common sense goes a long way, but we have some important info to be aware of.

We've mentioned many times that the site is massive! So, clearly, there are loads of different places to camp. Having been many times between us, we cover all that we know. We may not mention where you camp specifically, but have plenty of general info you can learn from and relate to. One thing to be sure of, getting your spot gets harder the later you arrive.

As main gate campers, we don't have much of an insight into the Camper Van fields or Worthy View… Queue our listeners checking in with all you need to know.

The final topic for this episode is the toilets! Say no more, we've got it covered, gents and ladies alike! JUST DON'T PEE ON THE LAND!

Episode 6 – How do you Glastonbury?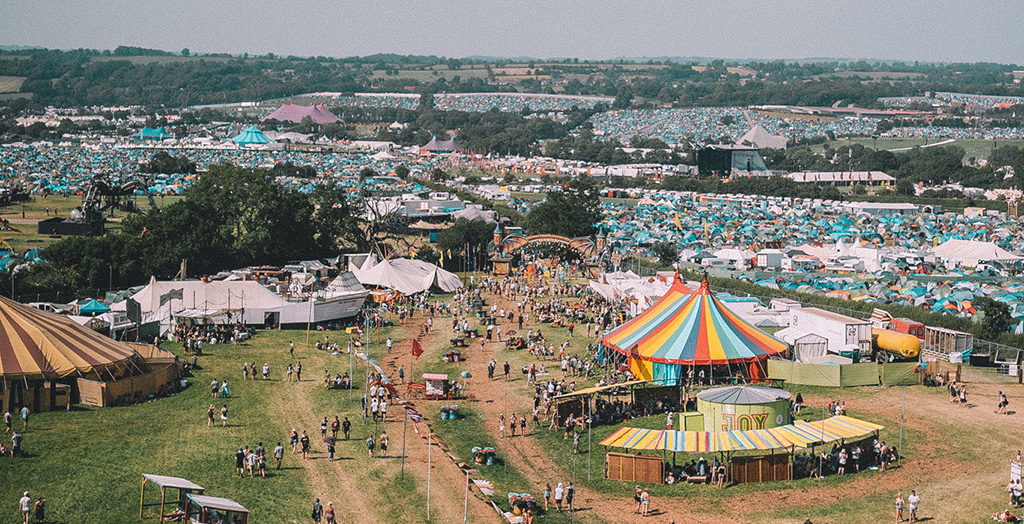 The final Episode of Series I have us discussing what to do now we're at Glastonbury – where do you start? How do you fit it all in?! We touch on the subject of tickets, resales and volunteering, and how so many people find their way into the same fields around that magical weekend at the end of June.

Managing groups or exploring alone, stories emerge from our favourite years, memorable performances, most loved areas and go-to stages! Spoiler alert… We love it all!!

As promised we discuss some of the culinary delights available across the site. Far too many to mention but we have a good go. Helped as always by our listeners, we share some of the comments from across our socials.

Closing the series, we start to discuss Glastonbury Festival 2019. The first poster had just dropped, so we give our thoughts!